Contrary to popular belief, it isn't every woman's dream to get married, start a family and retire when the kids grow up. Not entirely dismissing the idea, it simply wasn't my dream, too. Maybe, not yet. While I was overly fond of babies and kids, it was never my plan to have one of my own. But, guess what? I am going to be a mum!
So while I sat on my bed with the faint second line shouting 'POSITIVE', it scared me. Let's start with how much it will hurt to give birth! 10-hour labour? The blood loss?
The thoughts just came crashing in…
Am I even cut out for this? What if I'm not as good as I thought – how good will I be as a mother? What if my kid hates me?
What about all the places I want to go to? How about my dreams? How about my job? What will I feed my baby? Are we safe from the pandemic?
Before I could stop myself, I had very self-centred questions. I could already feel the eyes of my friends, my family, passers-by… My anxiety was high-rolling. What would people think? I was overthinking. I could hear their stares, their voices in disgust and disappointment. I needed to stop thinking about anything and everything.
Was I Pregnant?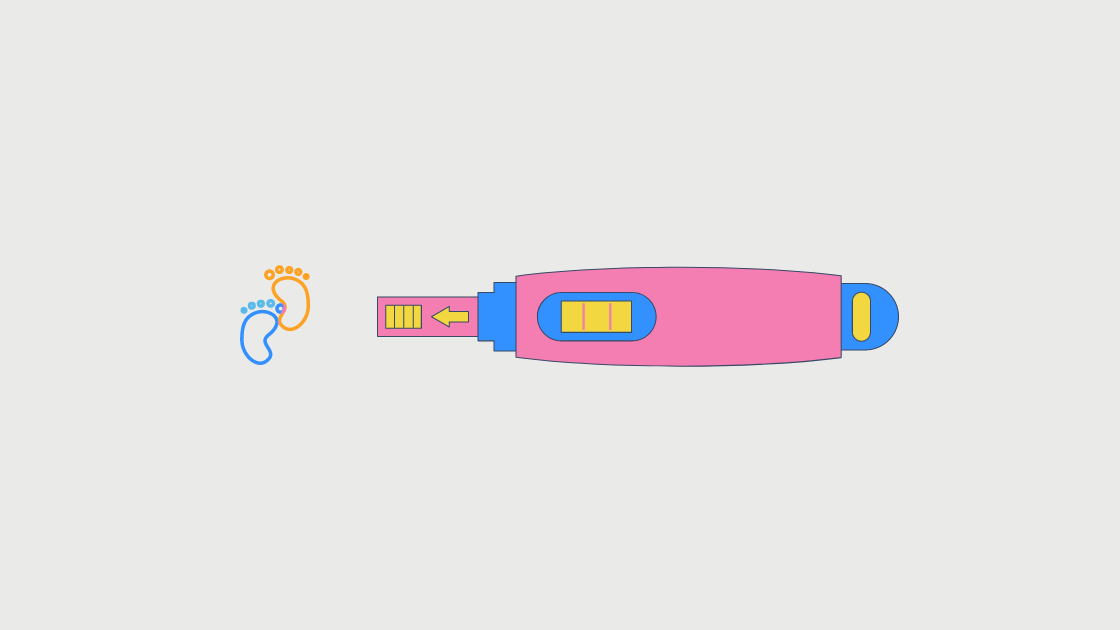 Days before finding myself with a positive pregnancy test result, I've been having doubts. It can't be – we weren't active in bed, we barely saw each other, and it was normal for me to miss a couple of days… My vomiting was a normal symptom of hyperacidity and I wake up too early to keep my energy running all day.
I even went on a cycling trip with colleagues from work, had a good night of booze and stayed up for hours with friends – maybe my vices are taking their toll on my body. But, that day had to be different – I just had a gut feeling. The next thing I know, I was asking my boss for an emergency leave – I needed to see a doctor. I can't self-diagnose, I'd laugh at myself for even thinking about being pregnant.
The afternoon of the morning I found myself lost and sitting on my bed, I was sitting in front of yet another positive pregnancy test – and a doctor telling me it is what it is. Then something the doctor said woke me up from my selfish dilemmas – the heartbeat was too faint. She could tell that the baby was growing at seven weeks, but should I have gone later, I could have lost the baby.
That morning, I was thinking about nothing but myself. How could I not think about the growing life inside me?
If you're pregnant now, I know it's sometimes overwhelming… But for a moment, did you stop to let everything sink in and actually feel the warmth of a life growing inside you? Because I did. Because the moment the doctor said the baby's heart was weak, I didn't stop for a second to think. All I did in a split second was ask, "can we do anything to save the baby?"
Telling The Big 'Small' News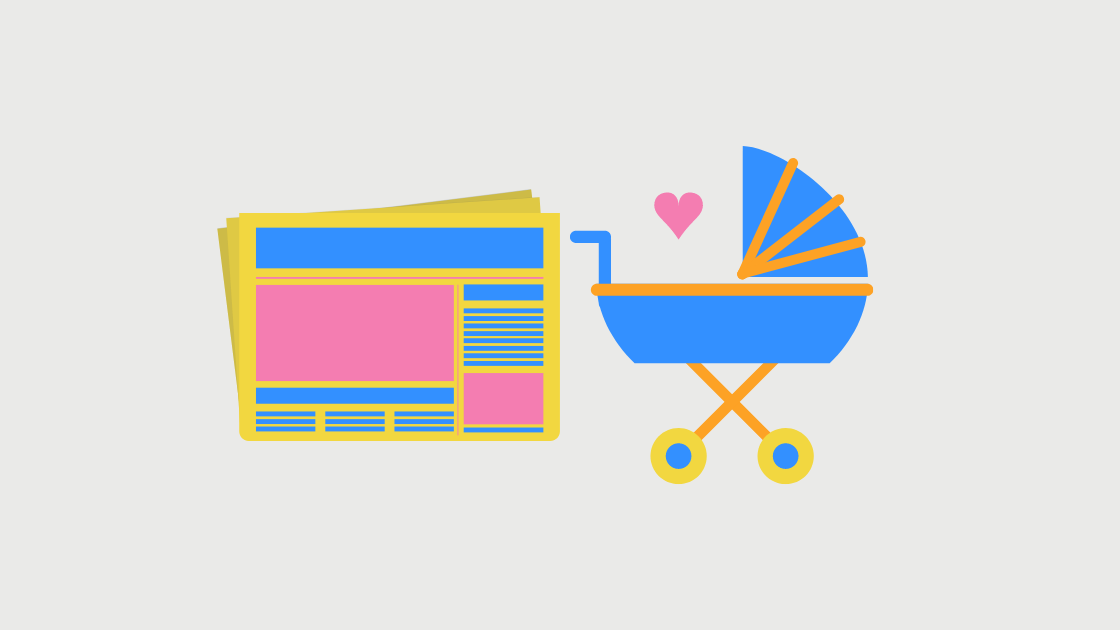 After confirming that I was pregnant, I was scared to tell my dad. I was even scared to tell the baby's father! But, I had to. And, I didn't hear from my dad for months. As for the baby's father, it took him a night to think everything through.
I told my closest friends – I could hear the dismay. I could hear the sighs of disappointment. I told my boss and she didn't speak to me normally for days. It was a shock for almost everyone.
I mean, come on, I was shocked myself! I closed myself off from any plans of having kids or getting married because there were infertility issues in my side of the family and my partner was… Well, he's separated from his wife.
Before the lockdown in March 2020, he asked me to move in with him. I was almost four months into the pregnancy, I would need support from my partner. And he was more than happy to be there for the baby, and me. I would always think he was in it for the baby, but he never made me feel left out – he loved me and the baby.
I realised, choosing your partner is vital to a relationship, starting your family, and spending the rest of your life together.
I am one of the fortunate women who didn't need a nurse or midwife during my pregnancy – no matter how delicate my pregnancy is. Most women need assistance during pregnancy because their husband cannot provide the moral and physical support women need during pregnancy.
A Supportive And Loving Partner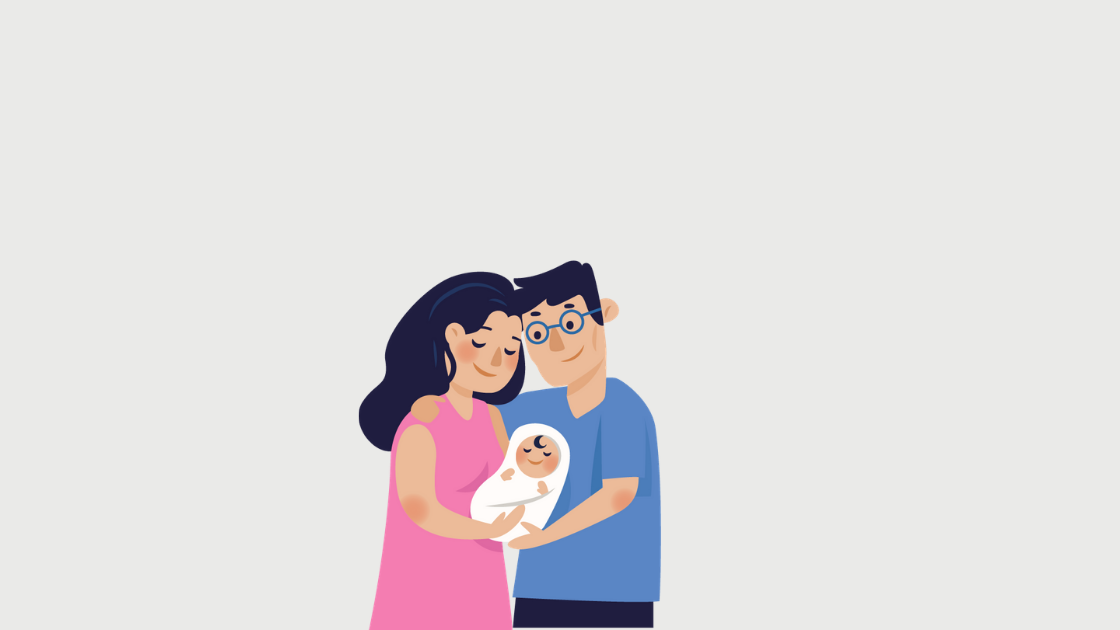 My partner was very supportive of my mental, emotional and physical health. It started with merely watching me go up and down the stairs to cooking meals regardless of the lack of sleep – even at random 3:00 o'clock. He would help around with chores, he dealt with my temper runs when the house was messy or dirty. I was lucky he knew what to do or say when the situation called for it.
Throughout the adjustment period of finding out I was pregnant then I'm about to be a mum, challenges didn't go easy on my mental health. From not talking to my dad to feeling like a criminal with my partner's family, it took me good films to distract myself from my dramatic life.
I got pregnant. I didn't rob a bank. I'm not a criminal.
So, I couldn't comprehend why I was being mistreated by people I thought were sincere with me. As I slowly grasped the reality that I'm going to be a mum, I started to feel every drama that is not about my child has become irrelevant.
I'm going to be a mum, and it's probably the most empowering thing I've ever felt in my life.
Not imagining this would be my future was okay – it was what I always looked forward to. But actually having this – my partner and I nurturing our son, starting our own family and working on our future together, isn't as bad as I thought it would be. It's one of the best blessings God has ever given me.
So, yes, I'm a mum now. And, while it's never easy, I think I would choose this same path again if I were given the chance again. I never thought I was capable of loving in this intensity – who would choose otherwise?
If you were going to be a mum, too, you'd know what I am talking about.