Is everyone in the family picky eaters? Maybe, it's time to switch things up! Vegan or not, the whole family can always opt for a hearty and nutritious vegan meal from time to time. Not only will the family enjoy them, but even the kids will love these cheap vegan recipes.
The best reason to try out these recipes is because of the misconception that vegan food is expensive in Singapore – it's actually not! And, this list proves that. While dining out may cost you about S$500-S$1,200 on average for a couple, buying your own ingredients can feed your family for a week or more with that amount to spend.
Not all kids are particularly fond of vegetables, and most kids are very picky eaters. Turning vegan has been considered by many for various reasons, some mentionable ones are;
Culture and tradition

Religion

Impact on the environment
As a support to the cause, we have compiled a list of recipes that could help you and your family explore the creative and delicious side of veganism.
These recipes are cheap, easy to make, and your kids won't believe they're vegan! The ingredients are also easy to find. That's why it's perfect for every family's mealtime, snack time and even picnics or a day at the beach!
Carrot Bacon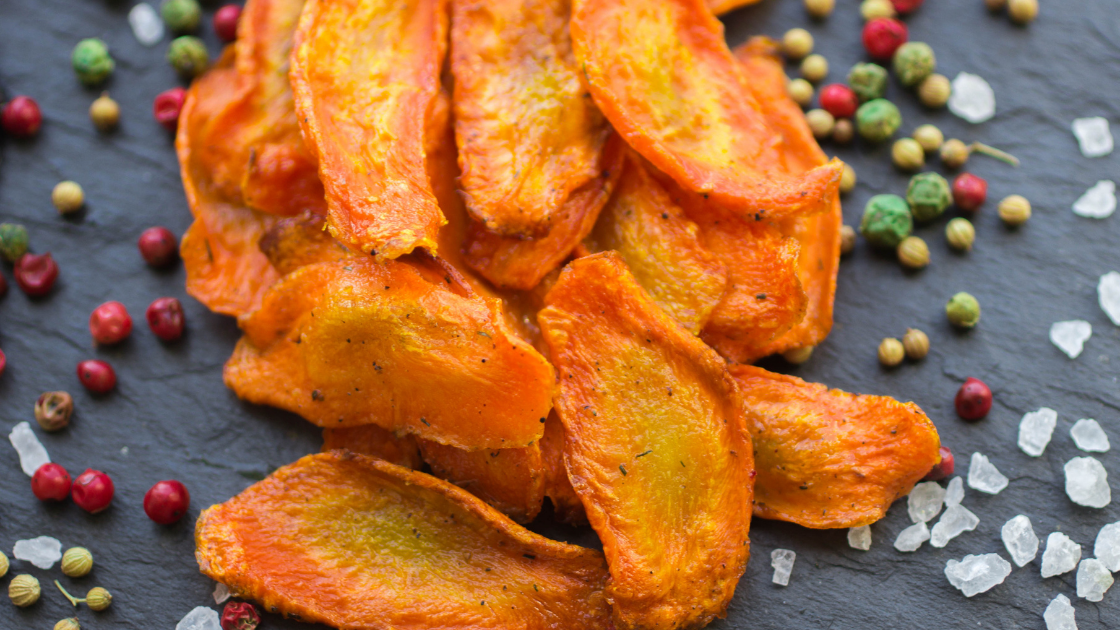 What do you need?
2 large carrots

2 tbsp. soy sauce

1 tbsp. tamari

2 tbsp. olive oil

1 tbsp. tahini

¼ paprika

½ garlic powder

¼ liquid smoke

¼ ground black pepper
Procedure:
Mix soy sauce, olive oil, maple syrup, tahini, paprika, garlic powder, pepper and liquid smoke in a bowl. Set aside the mixture in a bowl.

Peel the carrot from end to end to create bacon-like strips using a big peeler.

Marinate the carrot "bacon" strips for about 10 to 15 minutes.

Preheat the oven to 200°C.

Bake carrots on a baking sheet for 8 to 10 minutes. Flip from time to time when needed.

Make sure to monitor the carrots in case it gets crispier faster to avoid burning the carrot strips.

Serve while it's hot and crispy!
Popcorn Tofu Nuggets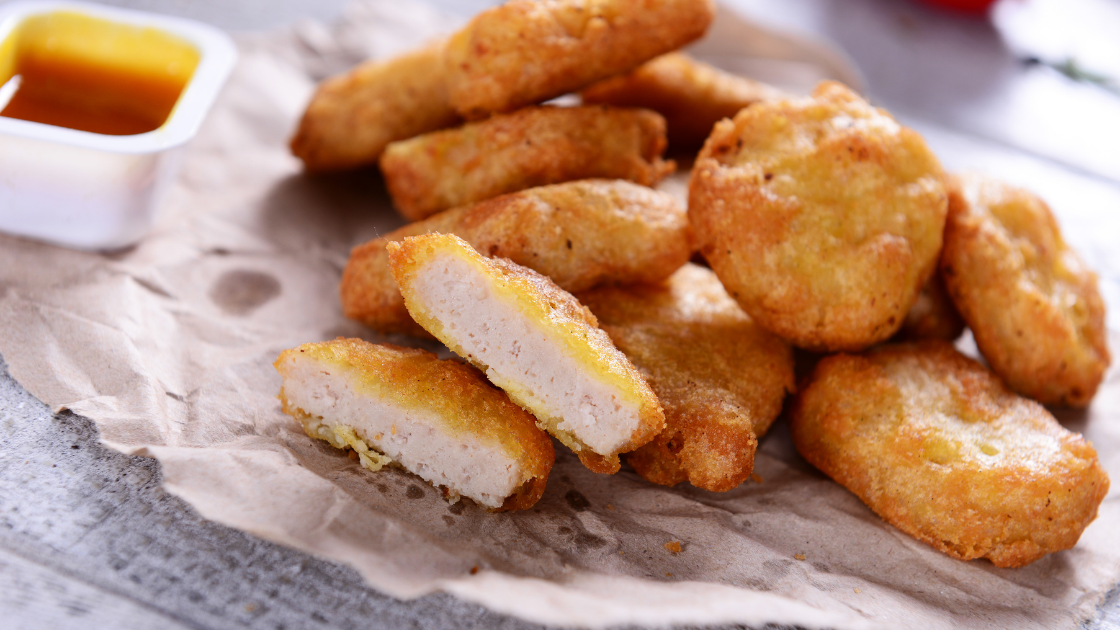 What do you need?
¾ cup mayonnaise

¾ bread crumbs

2 tbsp. nutritional yeast

1 tsp. paprika

1 tsp. garlic powder

400g tofu
Procedure:
Put the mayonnaise in a small bowl. In another bowl, mix the bread crumbs, nutritional yeast, paprika, and garlic powder.

Preheat the oven to 200ºC.

Slice the tofu to form your desired slabs. Wrap the tofu in paper towels. Place a heavy item on the tofu to properly drain.

First, coat the tofu cubes in mayonnaise.

Coat the mayonnaise-covered tofu in the bread crumb mixture. 

Bake the coated tofu on a baking sheet for 40 minutes. You're

Serve while it's hot! Let it cool before digging in!
Cauliflower Wings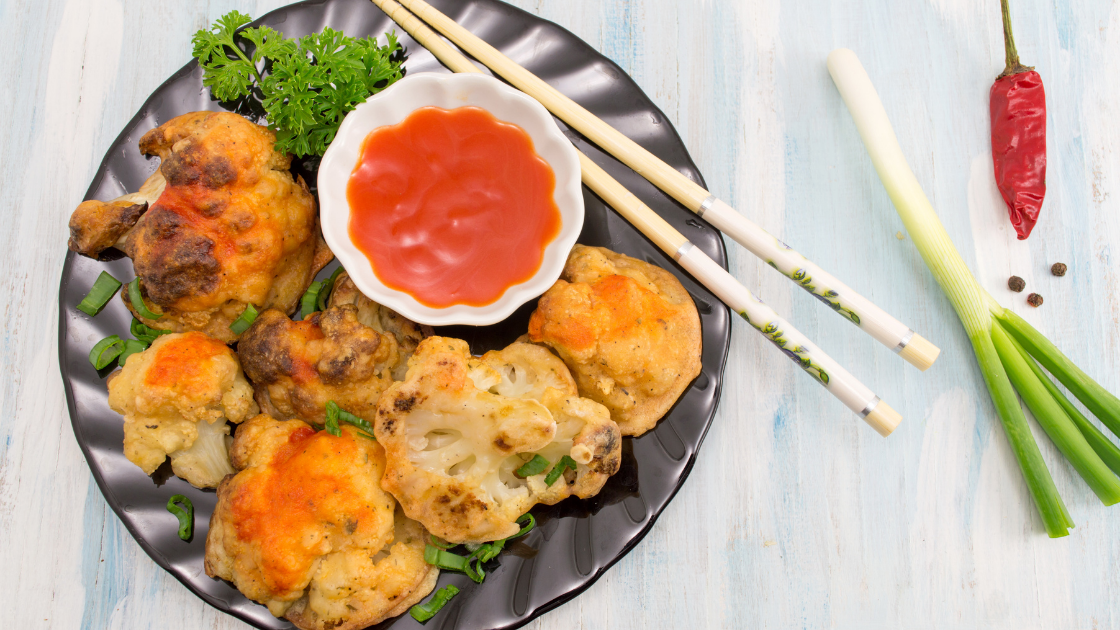 What do you need?
1 head cauliflower

½ cup all-purpose flour

1 tsp. garlic powder

1 tsp. paprika

Panko bread crumbs

Salt and pepper to taste

Olive oil

Vegan mayonnaise

Buffalo wings sauce

Freshly minced parsley
Procedure:
Cut the cauliflower into small bite-size pieces. Soak in water with salt to clean the vegetable.

For the batter for the cauliflower wings, mix and whisk the all-purpose flour, plant-based milk, water, garlic powder, paprika powder, salt, and black pepper in a bowl. Set aside.

In another bowl, prepare the breadcrumbs.

Dip the pieces of cauliflower in the batter.

Roll the bite-size pieces of cauliflower into the breadcrumbs until they are coated as well.

Place parchment paper on the baking sheets to place the cauliflower bits until they are ready to bake.

Preheat the oven to 180°C then bake the cauliflower bits for 20 to 25 minutes.

After baking the cauliflower, mix it with the buffalo sauce and bake again for 20 minutes at 180°C.

For the dip, combine the vegan mayonnaise with parsley and stir until well combined.

Serve it crispy!
Vegan Spring Rolls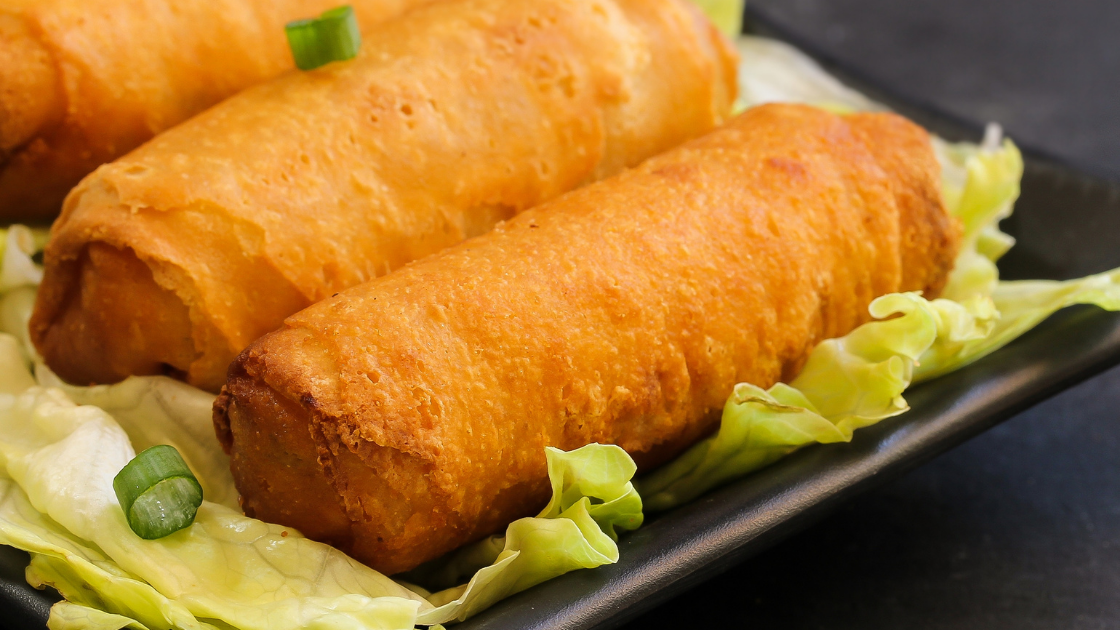 What do you need?
Extra virgin olive oil

4 cloves garlic

1 onion

2 carrots

¼ cabbage

30g bean sprouts

2 tbsp tamari sauce

Spring roll sheets

Water 
Procedure:
Heat virgin olive oil in a wok.

Add the sliced garlic, julienned onion, carrots and cabbage, soy sprouts and tamari sauce to saute. Cook for 5 minutes over medium heat.

Place the spring roll wrapper in diamond-form. Place two tablespoons of the spring roll fillings in the lower part of the wrapper.

Fold the two sides of the wrapper to make sure the fillings will not be exposed to the oil when it's time to cook. To seal the fold, tap water on the wrapper with your fingers.

Roll the spring roll wrapper with the filling going upward to cover the filling. Once you get to the upper end of the wrapper, tap water on the wrapper again to seal.

Preheat the virgin olive oil in a work at medium-high heat.

Place the spring rolls in the hot oil and cook until golden brown.

After cooking the spring rolls, place it on a plate with dinner napkins to drain any excess oil.

Serve while it's crispy!
Potato Fritters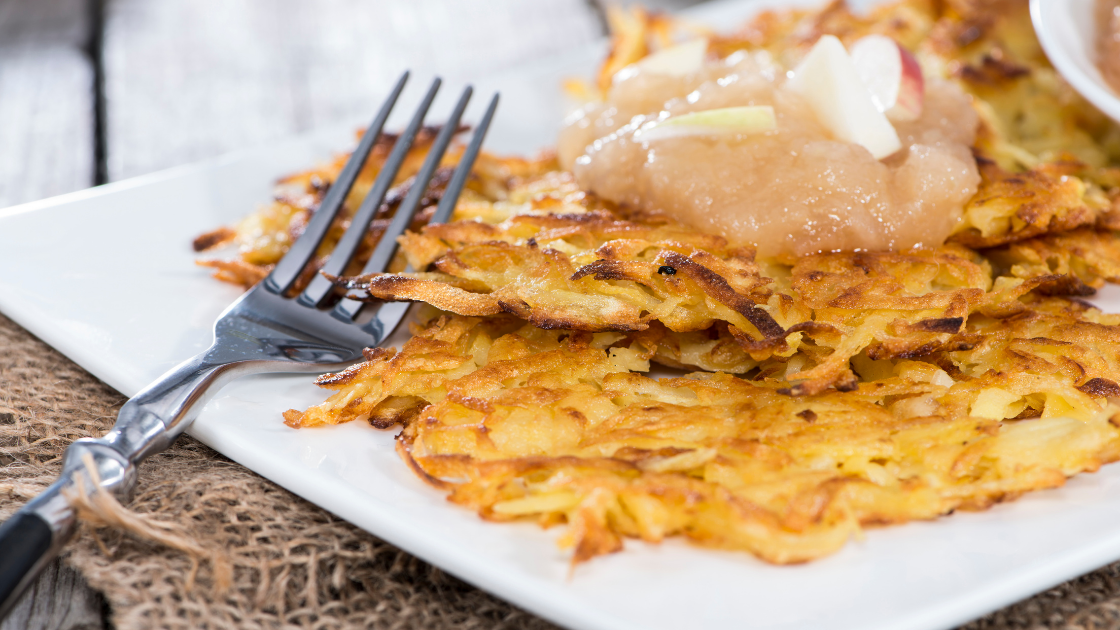 What do you need?
2 medium-sized potatoes

2 medium-sized carrots

2 minced garlic cloves

½ minced onions

Salt and pepper to taste

1 tbsp. garlic powder

1 tsp. Paprika

½ pepper

Red lentils

⅛ flour

2 tsp. cornstarch
Procedure:
Grate the potatoes and carrots into a mixing bowl with flour and cornstarch.

Combine the potatoes and carrots with red lentils, garlic, onions, and the spices.

Preheat a frying pan with olive oil on medium heat.

Add 2 tablespoons of fritter mixture into the pan like you're cooking pancakes to form one fritter.

Cook the fritters for 3 to 4 minutes on each side before removing them from the pan and placing them on a plate with table tissue to drain out the oil.

For the dip, use vegan mayonnaise and add in your preferred spice.

Serve while hot! Enjoy!
In A Nutshell…
Children are always encouraged to explore and experiment as they grow, that includes the food they eat. A child doesn't have to go full vegan to try awesome all-vegetable recipes! Let's take it as a cleanse and a break from the usual food on the dining table. Not only will be exposed to healthier options, but they will also learn the importance of varieties.