Technology has brought so much innovation to the tip of our fingers so that everything can be acquired within the four corners of our screens. Need more references and resources? Use a phone. Need to talk to someone? Use a phone. Need to have something delivered? Use a phone. Need to track your kid? Use a phone. But, what consequences lie in kids and cell phones?
Nearly every kid in Singapore has a phone. Not just because they can afford it, but because it's a necessity.
How is your kid having a cell phone a necessity, you ask?
Why Should Your Child Have A Phone?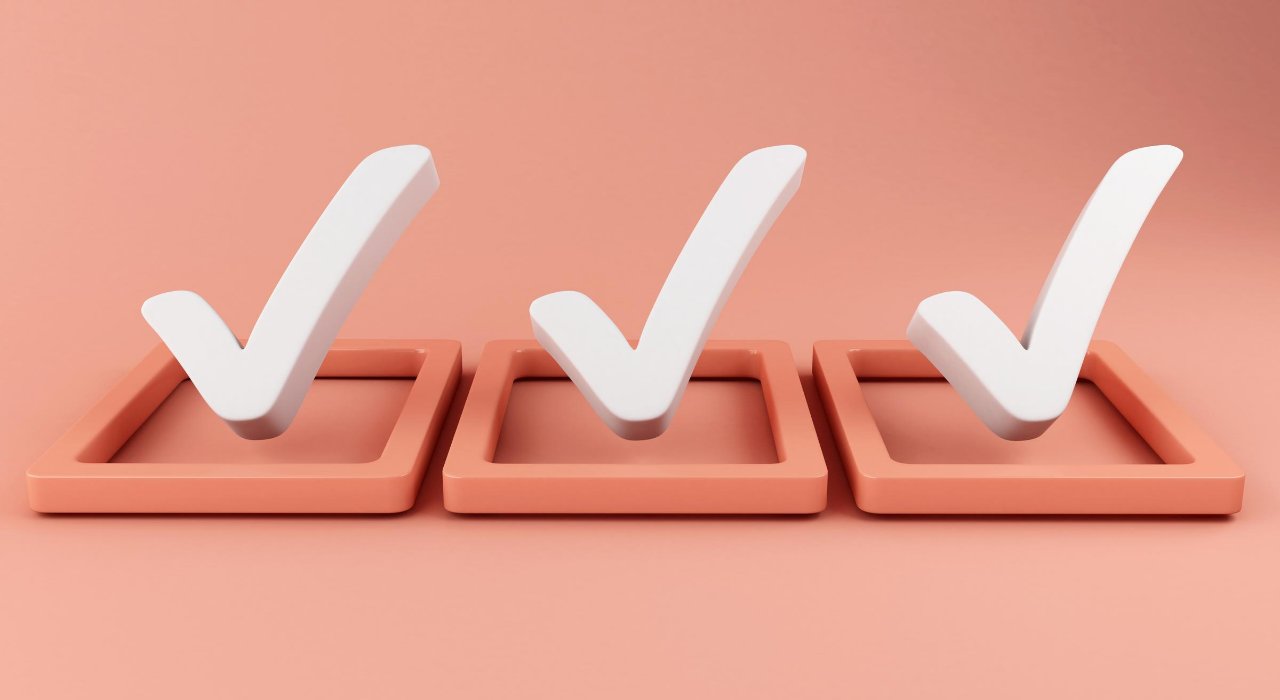 1. Communication And Updates
This is the primary reason why your child must have a cell phone. Communication is a way for kids to let their parents know what they are doing, where they are and if they need anything.
2. Emergencies And Safety
Is your child in danger? Is your child not feeling well? If they have a phone and have you on speed dial, you will be a call away from their emergencies. This will also give you peace of mind knowing they can contact you if emergencies occur.
3. Time Teller And Other Utilities
While wristwatches are still a thing today, the necessity of having one is decreasing. Especially if your child might just lose a watch, their phones can tell the time for them. The phone can also be used as a calculator, alarm and even a reminder.
Best Phone For Your Kid
Phones come in different models and features that would uniquely fit the need for communication and necessities between you and your kid. Depending on what you think is best for your child, here are the cell phones you can scout for:
Feature Phones…
… are the simple, user-friendly phones with a keypad. They're a classic. They can do the basic features every other phone can do – call, send a text, set alarms, tell the time, keep contacts, and more. Compared to the newer phones, these feature phones have a louder speaker and alarm tone.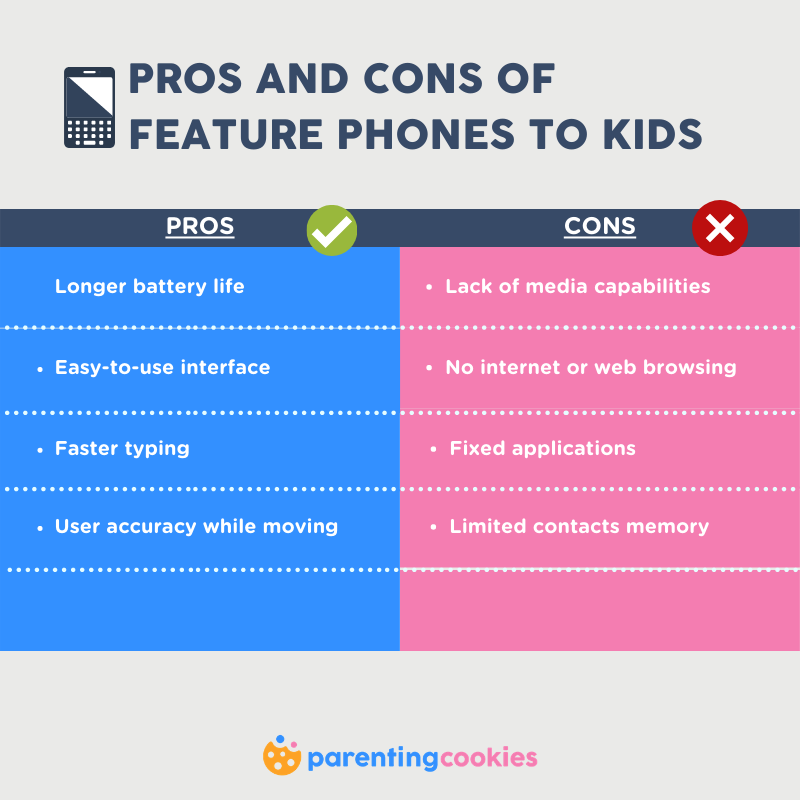 Touch-screen Phones…
… are phones that have a mix of the features of a feature phone and a smartphone. Its difference from a smartphone is that it does not have the processor and battery life to accommodate the advance settings of a smartphone.
It is better than a feature phone because you can do basic browsing on the phone and use some apps that run on smartphones. Aside from being touch-screen, you can also capture images and store them in a limited storage memory or extended memory card.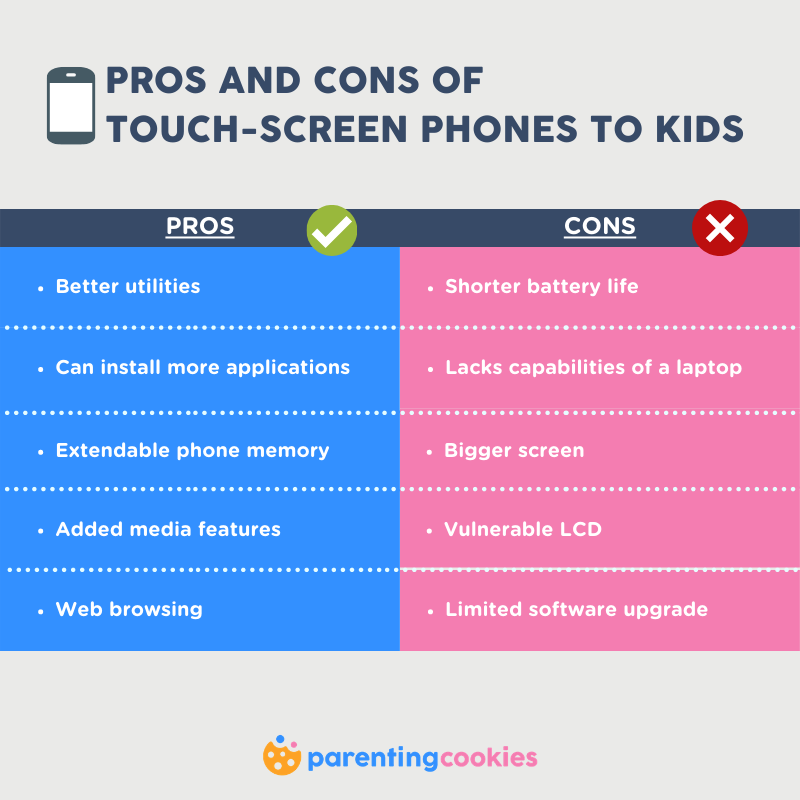 Smartphones…
… are phones that can do almost everything for you. It's like carrying a portable laptop. Your child can work on their homework on the phone!
The features of a phone are more than touch-screen phones. Smartphones offer better battery life, more storage, quality media and more internet browsing capabilities.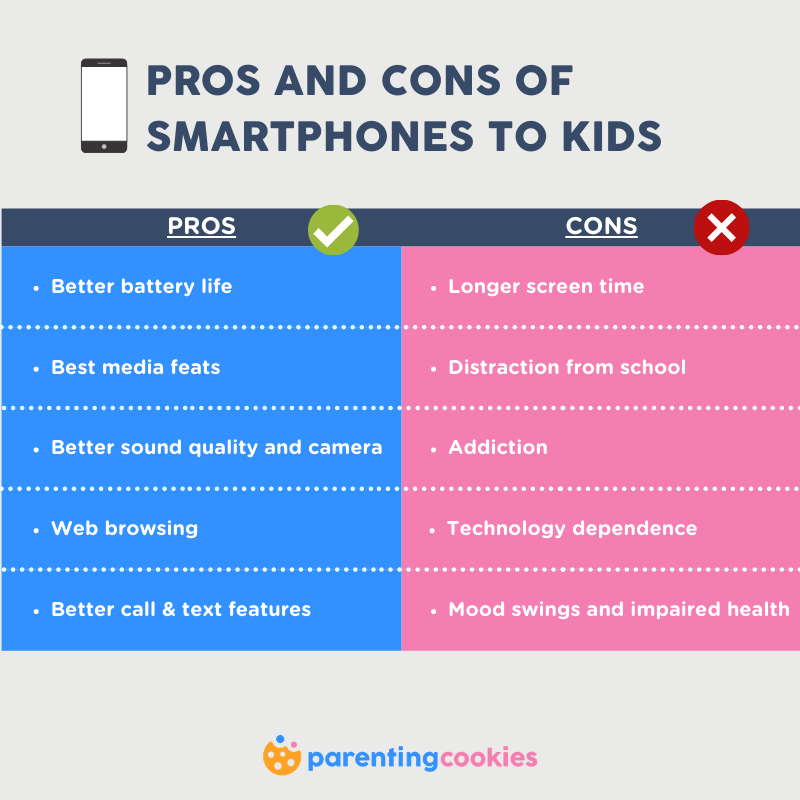 When Should You Give Your Child A Phone?
In an interview with Bill Gates on The Mirror in 2018, the tech genius told the interviewer that he didn't let his kids have phones until they were 14 years old. Screen time was at a minimum when they had phones, and their dinner tables never had a phone on them.
Read more: 5 Ways To Unspoil Your Child
Taking this example from Bill Gates, it is good to consider when the best time to give your child a phone is. However, with the necessities of your child to have a phone, the answer would depend on you.
Other parents find it a relief to keep their children distracted with a phone. Some parents use this to their advantage through positive reinforcement. If their child finishes what's on their plate, they can use the phone for an hour or two. If the child behaves during a party, they can use the phone again.
While the phone does have its perks to parenthood, it can develop antisocial behaviour and introversion in children of young ages. These consequences eventually lead to mood swings and irritability whenever they are not given the phone.
In a chain reaction, the further disinterest of children to participate in physical activities due to phone addiction leads to obesity, behavioural issues and lack of focus in learning.
Should You Give Your Toddler A Phone?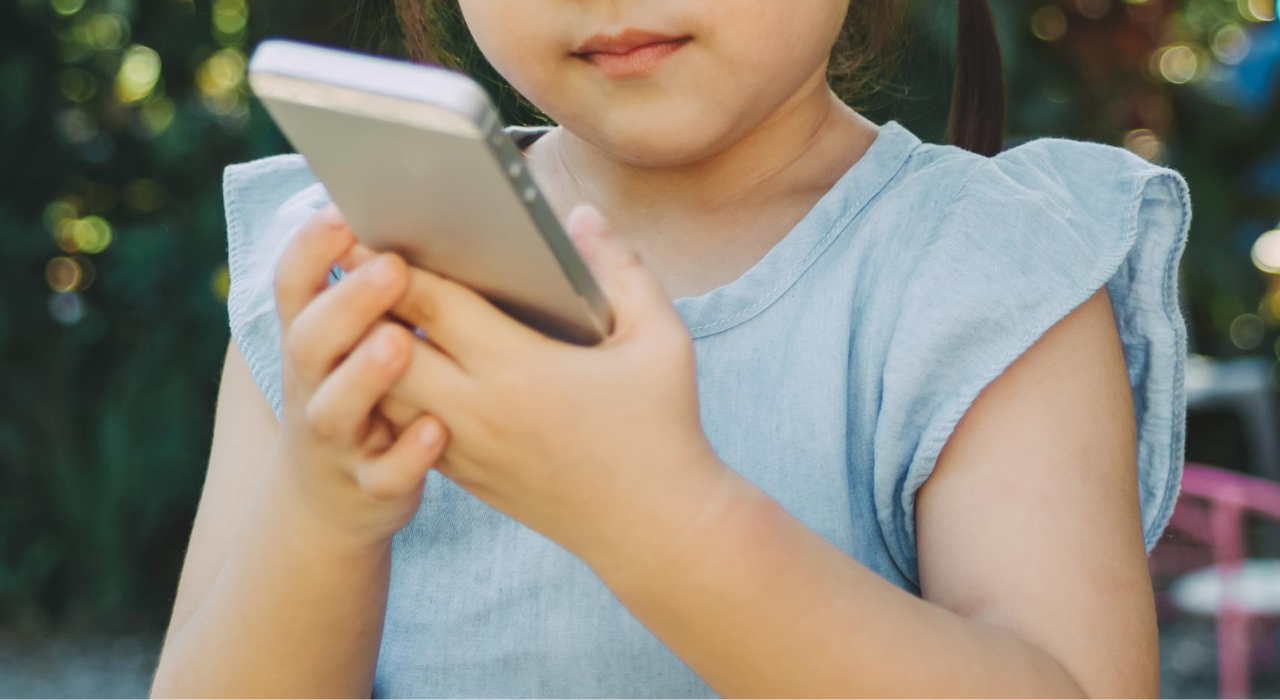 Giving your toddler a phone might seem like a brilliant idea because they behave when given a phone. But that's not very smart.
Toddlers who are exposed to phones or any smart gadgets tend to have delays in certain growth development. Cases such as language and speaking delays happen as these kids are exposed to phones at an average of 28 minutes a day.
At a young age, other learning tools can be used like substantial programs on TV, books, interactive games and toys and posters and charts, instead of cell phones.
Should You Give Your Primary School Child A Phone?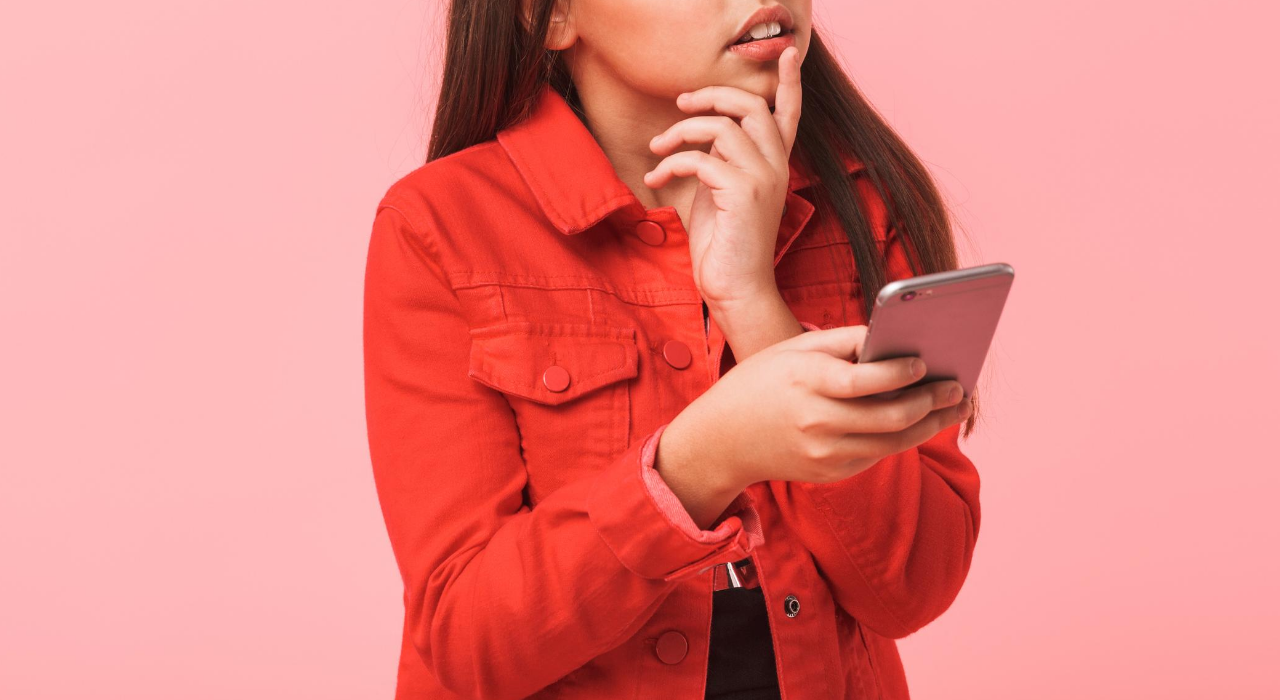 You will be dropping off and picking up your child from school, but it's still important to make sure your child has a phone for safety purposes. You will never know what will happen at your child's school.
Giving your child a phone will make sure you stay updated to their requirements and emergencies. To make sure you're not jeopardizing your child's focus and distracting them, the normal feature phone will do.
Kidnapping is rare in Singapore, but it is still not impossible. Especially if parents and guardians become too confident of the rarity, no one knows when these circumstances will occur. Besides teaching your child never to speak to strangers, make sure you are on their speed dial.
In A Nutshell…
With growing technology and innovation, better communication also evolves. This makes a phone a necessity when it comes to your child's needs.
As a parent, it is important to be wise with decisions as it will be your responsibility to guide your child through the use of phones.
What did you do when you let your child hold a phone for the first time? What is your opinion on kids and cell phones? Tell us about your experience.