One year ago, the whole world faced a life-threatening pandemic. And, while we all fought through it, we still honoured our National Day in Singapore by staying indoors, staying away from threats to our health.
It's been another year, and we're still here – a stronger, better, and wiser Singapore. While our judgment may be influenced by the pandemic when it comes to celebrating, it doesn't mean we can't have fun.
We compiled 6 of the best activities we can do on National Day in Singapore, and the whole family might just be in for it!
Activities The Family Shouldn't Miss On The National Day of Singapore
1. Singapore Flag Making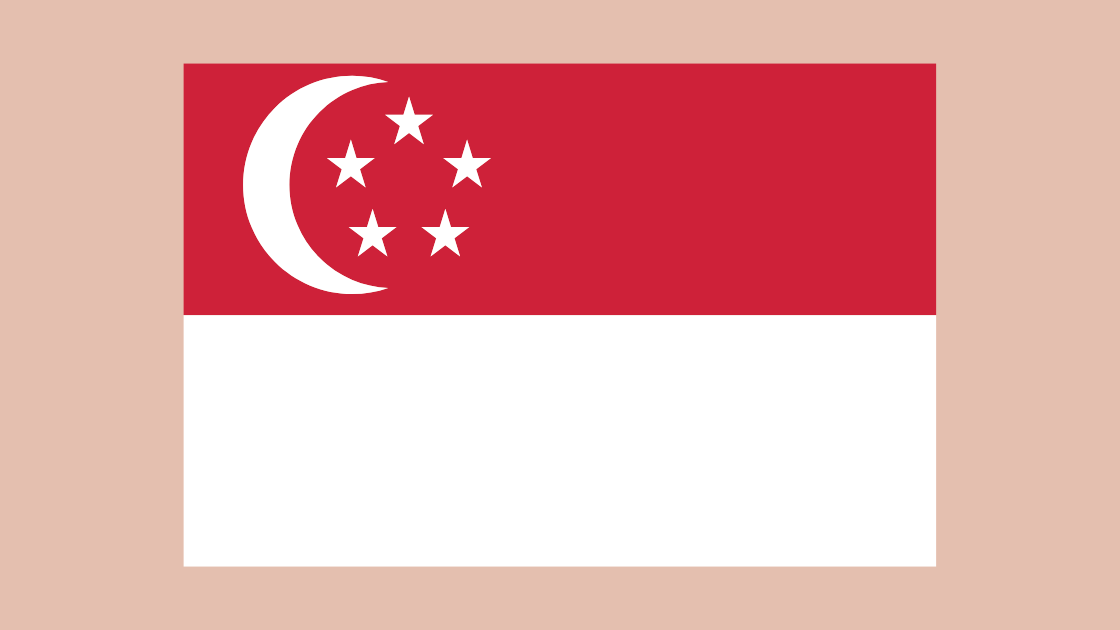 One of the best ways to celebrate Singapore is to actually live as a Singaporean, and how can you do that without waving a flag? The bad news is you and the kids would have to get to work. The good news is it's time to unleash the creativity in the family.
Here's what we're going to need for one small flag:
Pencil

LiquidGlue

Scissors

Red Colored Paper

White coupon bond

Paper straw
Here's what you need to do to make the flag:
Using the other half of the white paper, draw the five stars and the crescent moon of the Singaporean flag, then cut them out.


On the other whole white paper, take half of the red paper and the white paper and paste them to fit the whole white paper and look like the format of the entire Singapore flag. The whole white paper is used as a foundation for the flag. A flowey flag looks nice, but if it's just a single piece of paper, it won't last long.

Once it dries, get the cut-out of stars and crescent moon, and place them on the upper left of the flag. Following the placement on the Singapore flag, glue and place the crescent moon first, then the stars in a circle.

Once the glue is dry, fold the leftmost side of the flag. Glue and place the straw where it has been folded and set aside to dry.



Make as much as you can for the whole family!
2. Have A Singapore Quiz Bee At Home!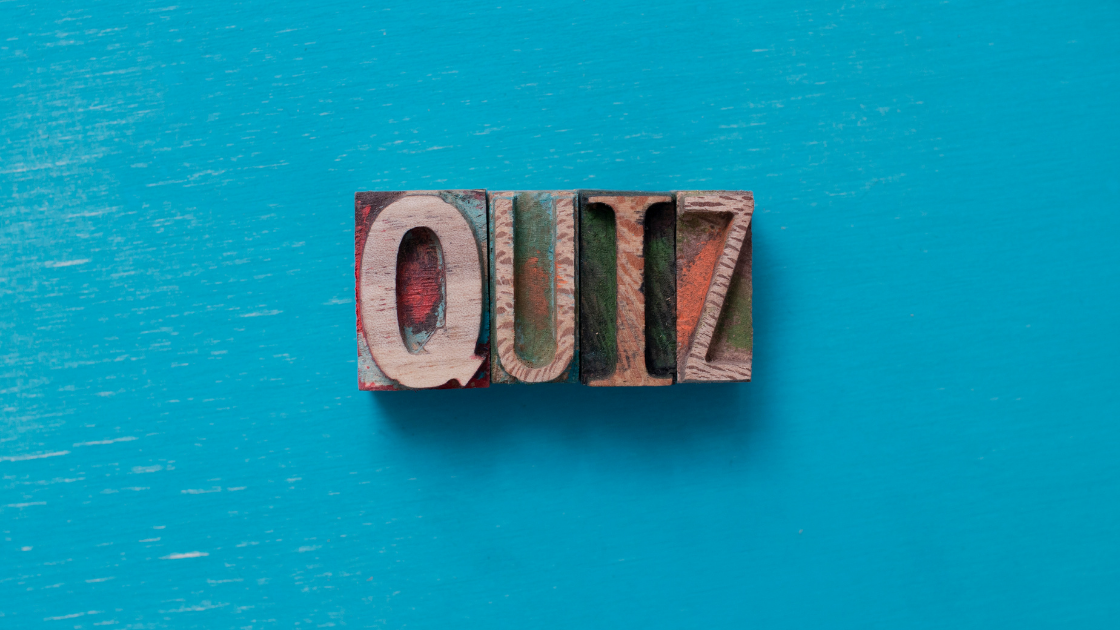 One of the best family games everyone would look forward to is a quiz bee! Well, it is National Day, you have to know something about Singapore, right?
Come up with a game, and make sure not to forget the prizes, the consolation prizes and the punishments – that'll keep the whole family going for the win.
3. Show & Tell: Thanksgiving Messages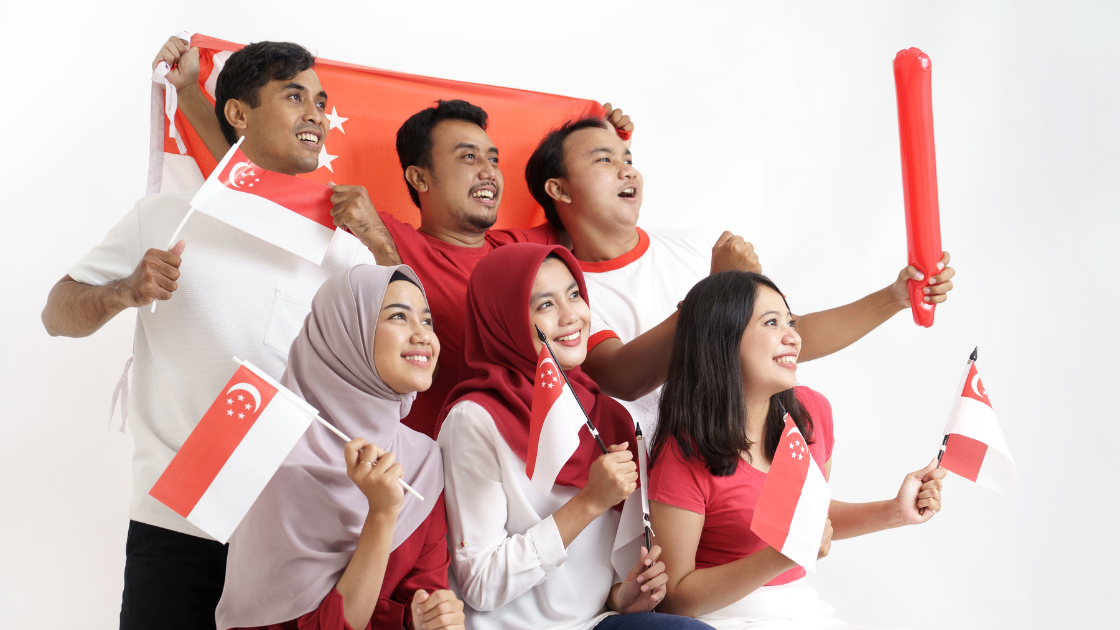 There's no better way to express gratitude for your country than taking part in giving messages about being a citizen of Singapore. Use your platforms to be proud of the things you do for your country and the things your country has done for you. This is a great portion to encourage your kids to learn how to be better citizens as well.
Our country is doing its best to keep us high and strong, the best thing you can do as a citizen is supporting your country for the best results. If you wish your country to succeed, it will succeed. If you wish your country to fail, it will.
Uplift each other's spirits and know how to be active citizens of Singapore.
4. Watch The National Rally Speech Together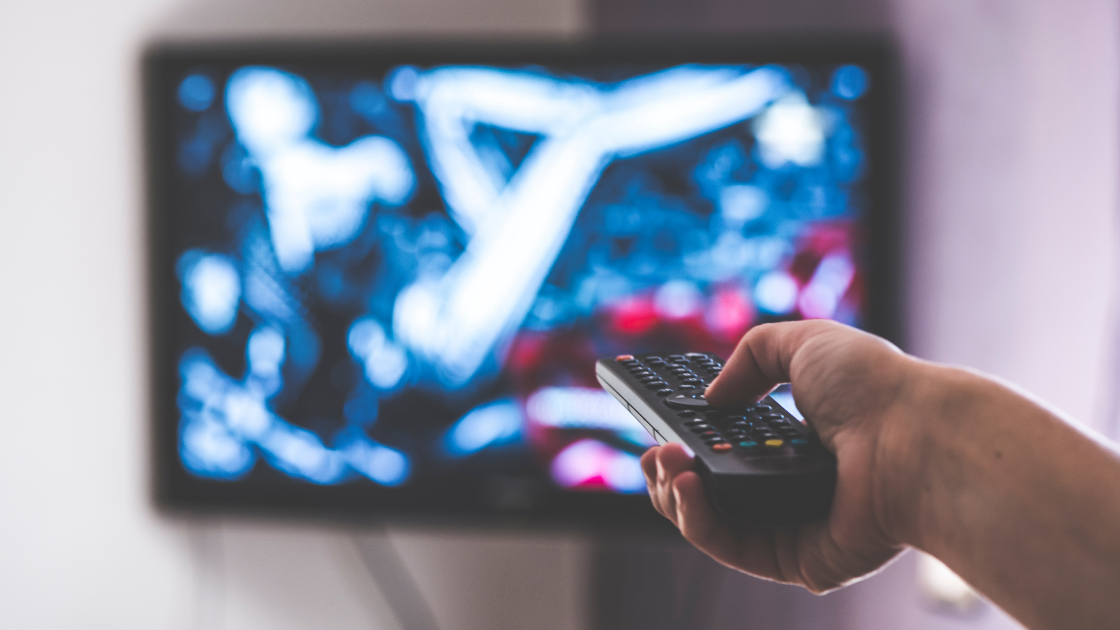 On a more serious note, The National Day Rally is a huge address to all of Singapore and it is important to make sure everyone tunes in. Some kids may not be interested, but it is important to explain to them why they should take part in tuning in to the national address. The reason is simply that they are citizens of Singapore, and they will always benefit from the speech.
It's not always fun to listen to speeches, but this is an important chance to help kids understand the importance of active listening and awareness in the world we live in.
5. National Day Parade 2021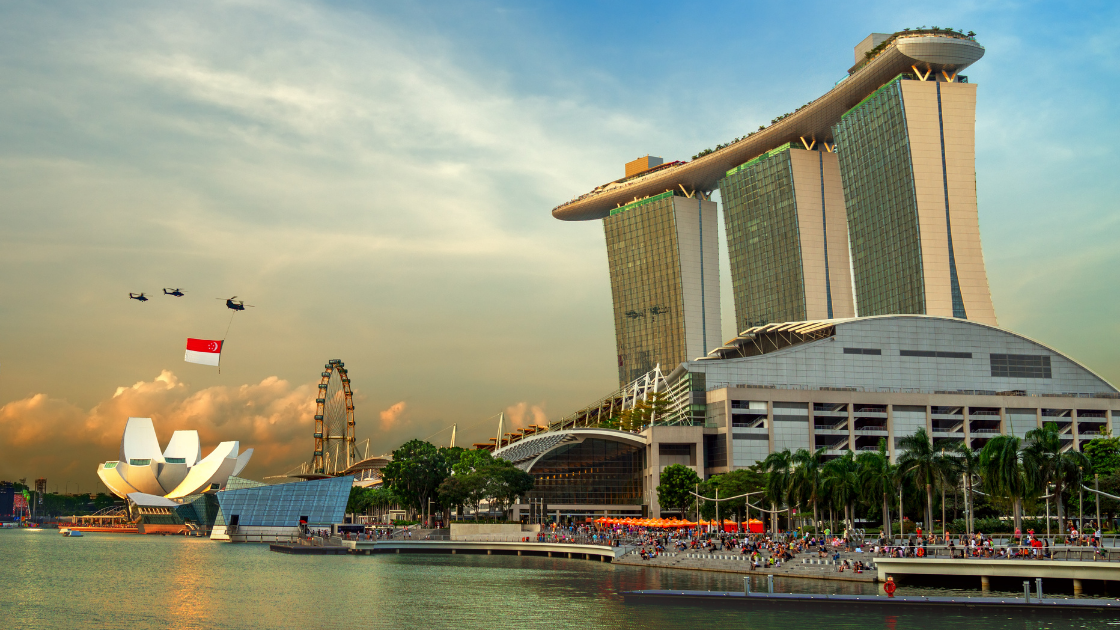 Despite the good things happening for Singapore, it is also important to take note of the fact that we are still in the middle of a pandemic, and the COVID 19 virus is mutating the more people are infected.
The performers and all the participants of the National Day Parade are tested regularly to make sure they do not pose as a threat to one another or the people of Singapore. During shows, they will also have to be performing in smaller groups, and implement social distancing.
Everyone who wishes to attend the parade should be vaccinated to participate in this year's National Day Pay. As a sign of gratitude, the people who will be given priority in attending are essential workers, health front liners and volunteers who have done everything to keep the people of Singapore safe and healthy.
6. Have A Singaporean Feast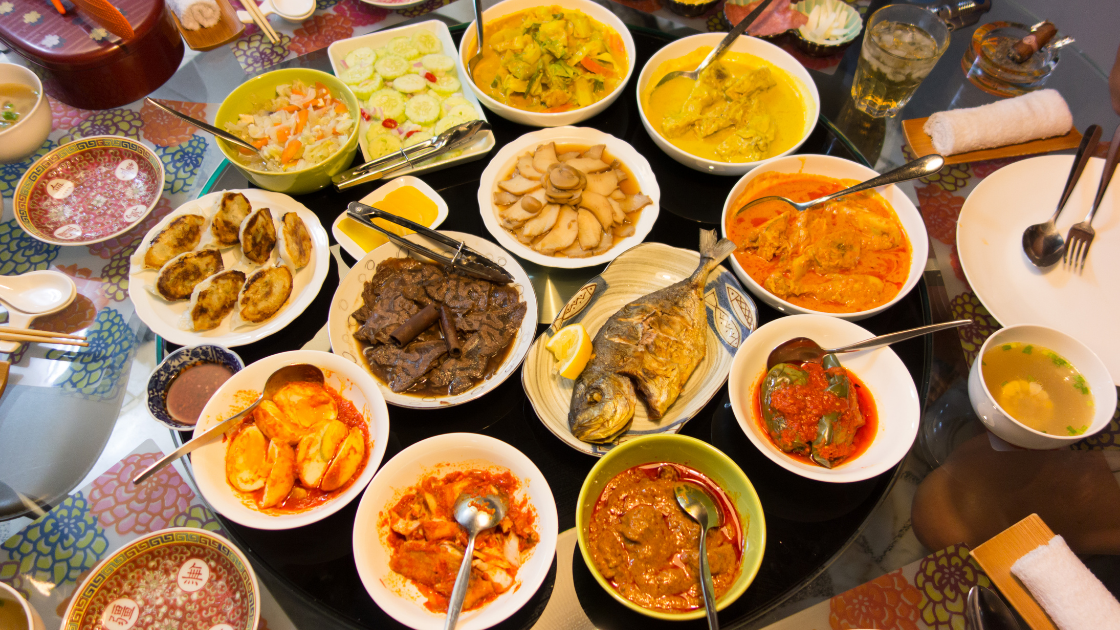 Nothing beats an awesome feast of all your favourite Singaporean meals. If you're going to honour your country, it will be by how it fills your bellies.
Imagine yourself talking to a tourist and they ask what you should do as soon as you land in Singapore, we would suggest food! Well, of course, you can point directions. But, since we're in the middle of a pandemic, having home-cooked meals is better. Not only is it hassle-free, but it is also a better way to bond with the family. Eating out has its downside.
If you can't think of anything to prepare, you might want to take good consideration of chilli crabs, Hainanese-style chicken, Satay and everyone's favourite classic Bak Kut Teh for the meat-lovers.
In A Nutshell…
We are given the chance to take part in a better celebration of the National Day in Singapore. We can celebrate it right by spending most of our time home, only going out to do essential tasks and avoiding the major crowds.
Vaccinated or not, even if you are positive, let's take part on a much larger scale by keeping our household safe from COVID and reducing our exposure to outdoor crowded activities.
What's your family's traditional National Day activity?